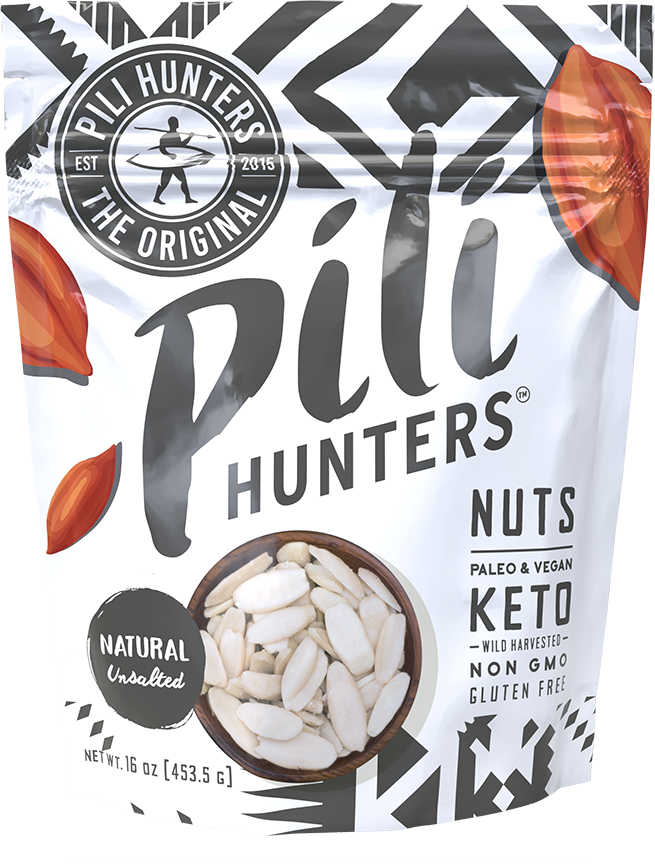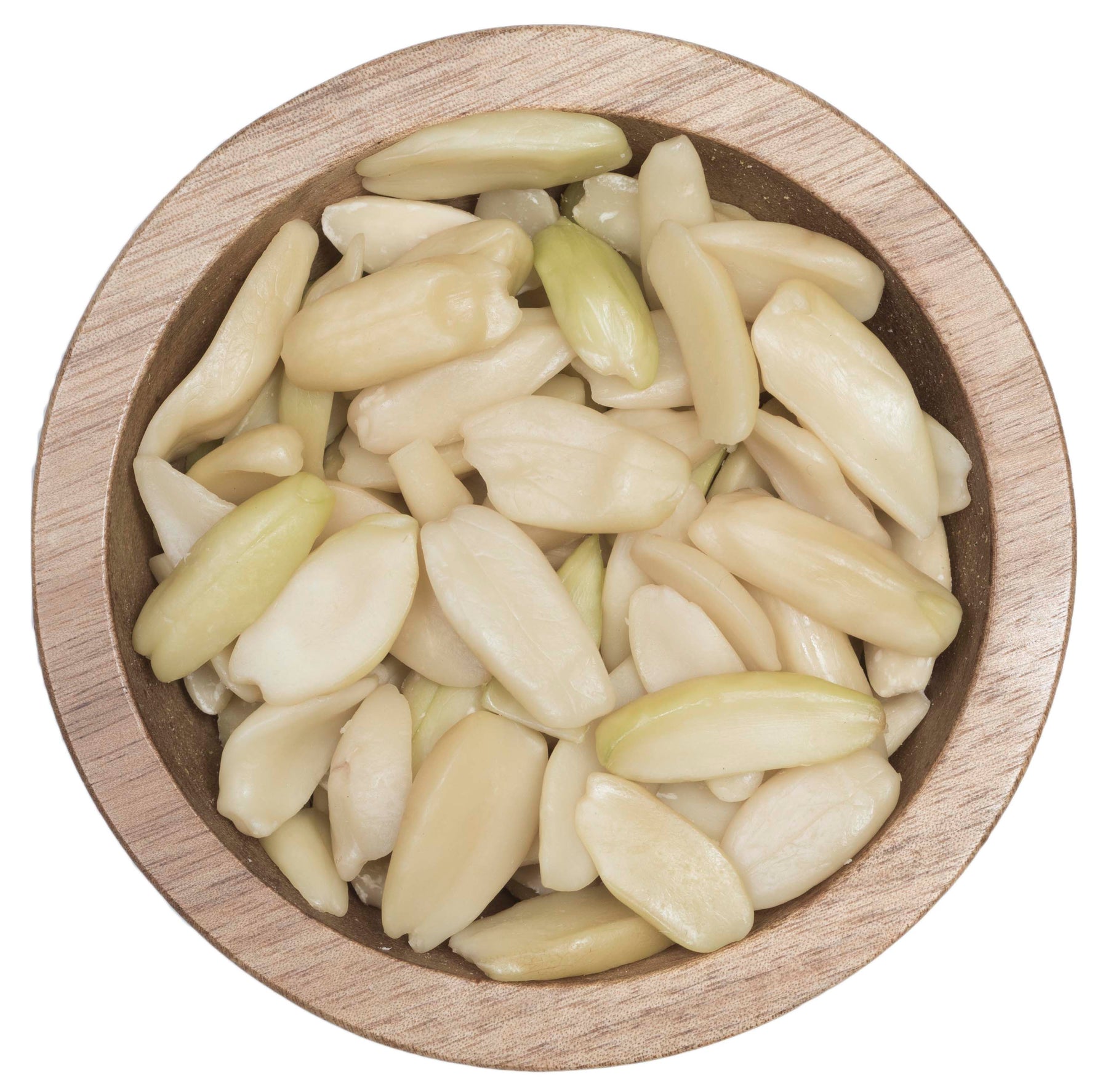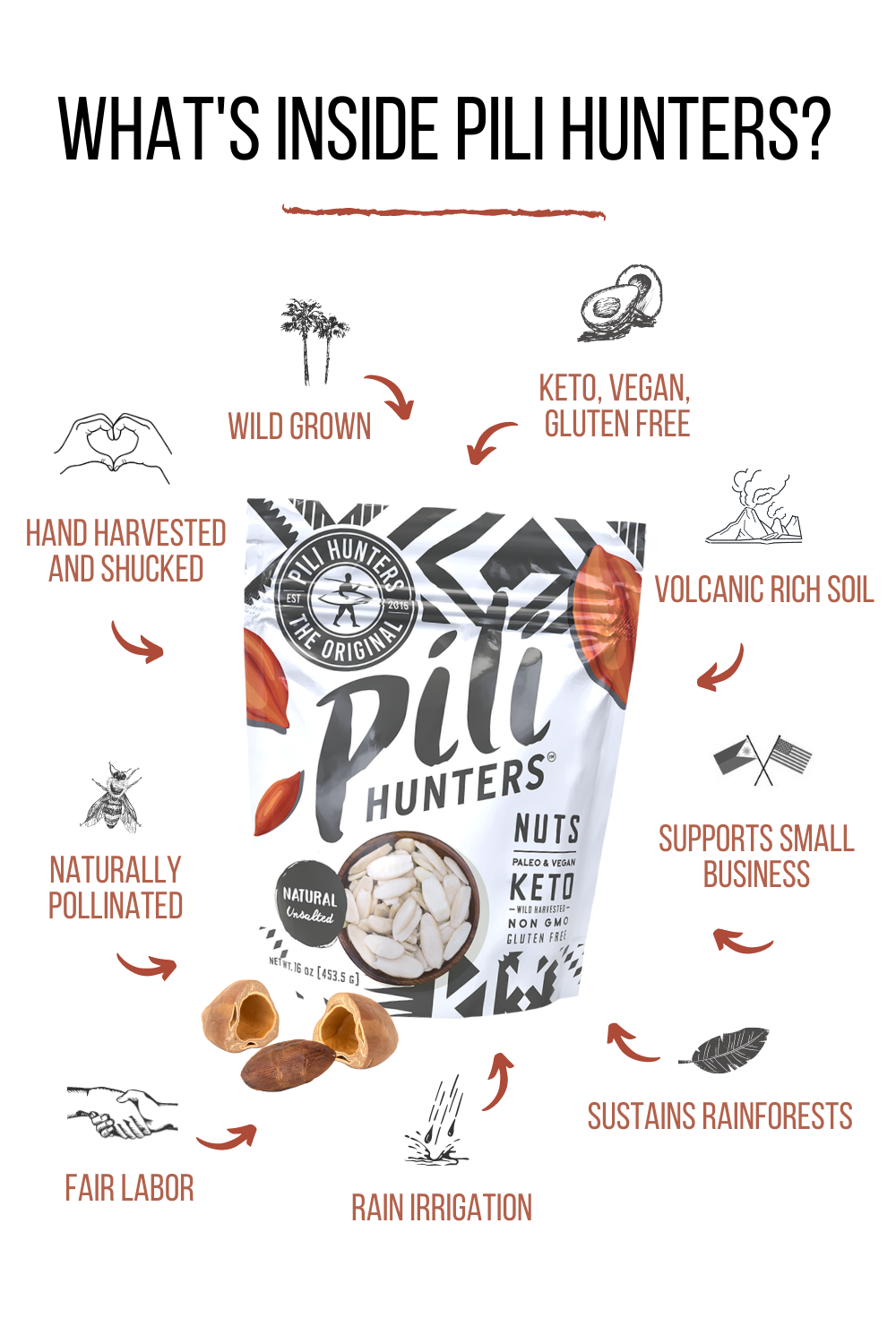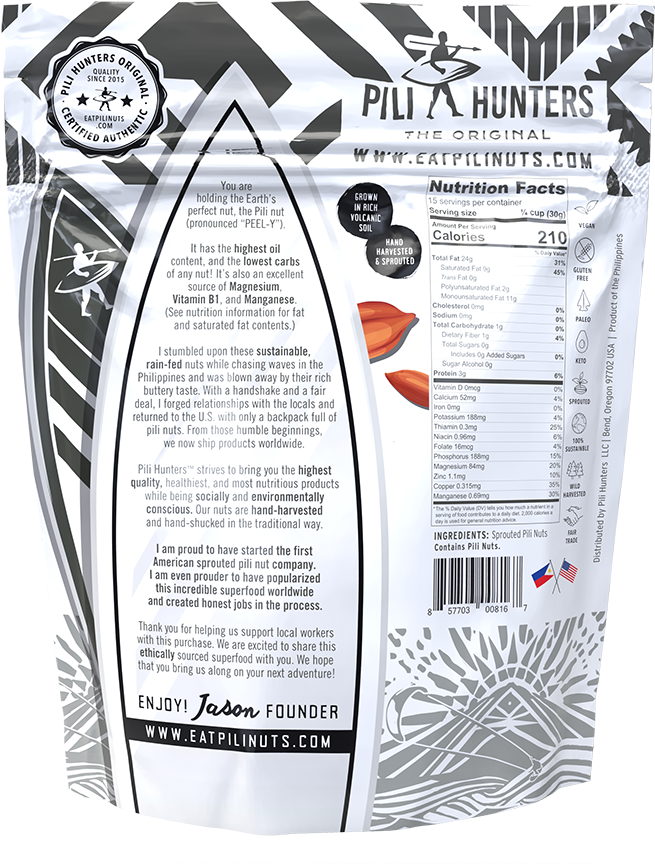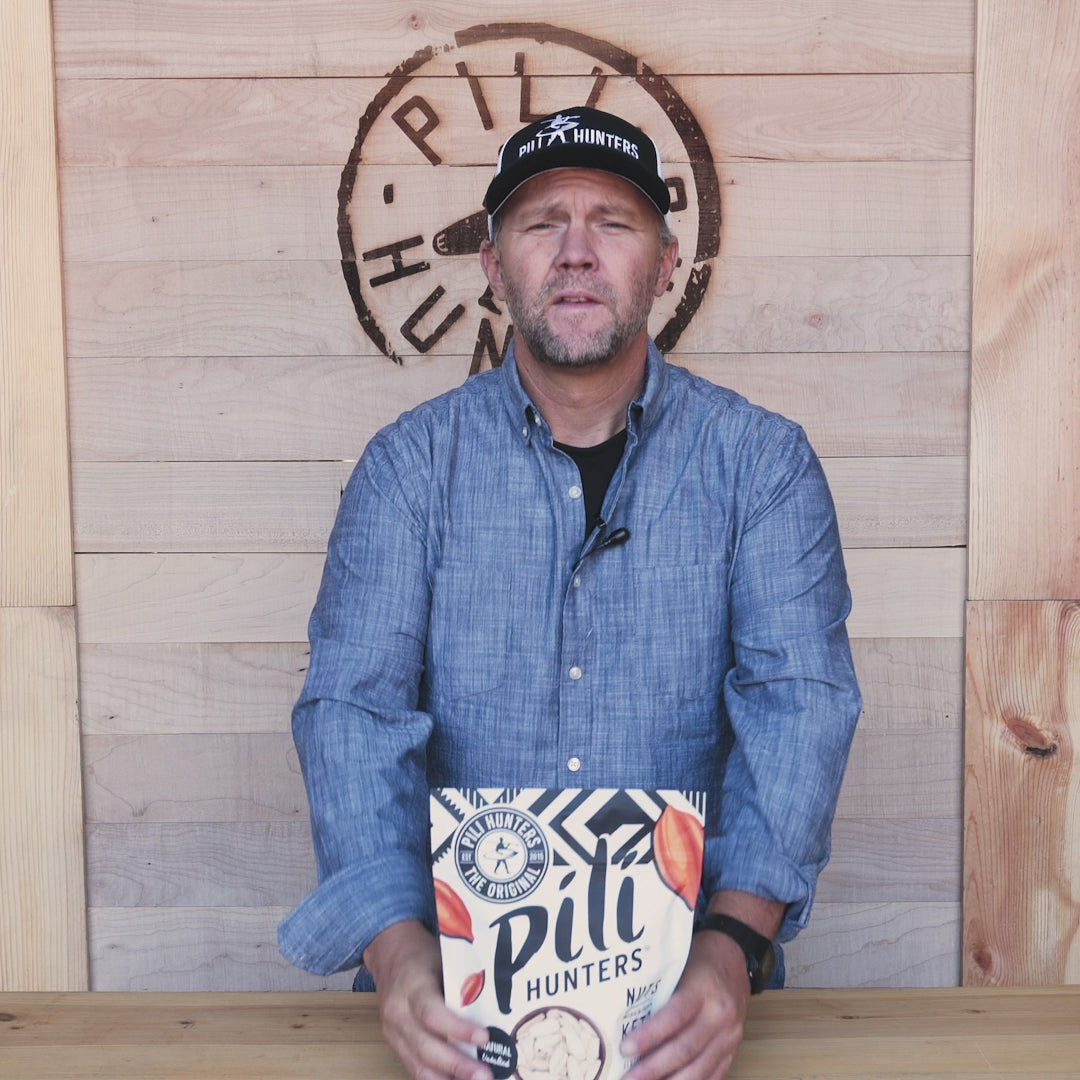 Natural Unsalted (Plain) BEST FOR COOKING
Buy More & Save! Mix & Match 1lb bags
Buy 2 Save 5%
Buy 3 Save 10%
Buy 4+ Save 15%
And Free Shipping On Orders $55+
What's to love about this flavor?

Pure, wild, unadulterated pili nuts in all their glory and natural flavor.

No added flavor makes this Pili Hunters variety best for cooking and recipes. We recommend our other flavors for general snacking.

Pili nuts are one of the healthiest nuts with a powerful 41g of fat and only 2g of carbs per serving.

The perfect low-carb, high-fat snack.

Made for keto, paleo, gluten-free, dairy-free, and vegan diets.
Ingredients: Wild-Harvested Sprouted Pili Nuts
Pili Hunters - The World's Healthiest Nut
The Pili Nut (pronounced "pee-lee") is a high fat, low carb nut full of nutrition and an excellent source of Magnesium, Manganese, Vitamin B1, Phosphorous and more.
I originally stumbled on this incredible nut while chasing waves in the Philippines and was blown away by its rich, buttery flavor. After years of craving a balanced snack that sustained my energy and satisfied my hunger - I finally found the perfect one. Pili Hunters works hard to make our sustainable natural food products available to all, and is committed to giving back to the Filipino community that is so integral to our brand.
We hope you enjoy our pili nuts and that they find their place in whichever adventure or lifestyle you choose!
– Jason, Founder
HIGH FAT. LOW CARB. VEGAN. 100% SUSTAINABLE & SPROUTED.
Our Products Are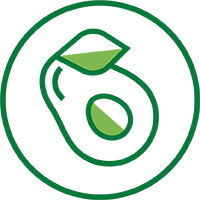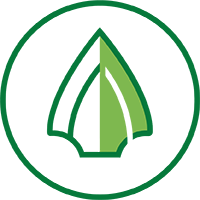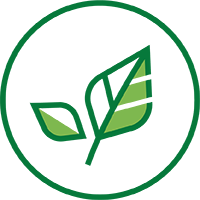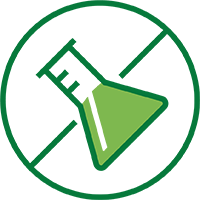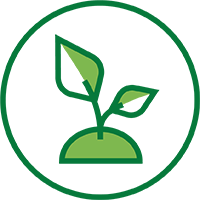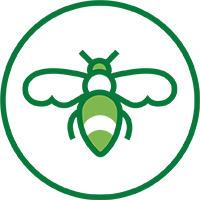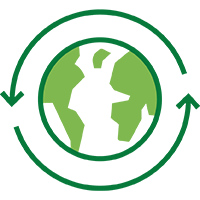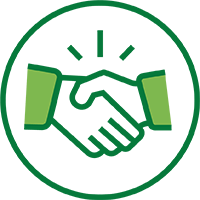 Highly recommend
Pili nuts are a welcome addition to modified keto living. I chose sprouted unsalted pilis & enjoy them daily. Kudos to their finders!
Thanks Aquitaine,
Glad you like the unsalted nuts . You definitely need to try the other flavors! I think your gonna love the others :)
stay wild!
Pili Hunters
Always great, always timely
Melt like butter in your mouth
These are some of the best nuts I have ever eaten. Delicious over oats and they even sent me another flavor to sample. Will be ordering again!
Thanks Lauren! We are so happy to hear that you love them!
Elite nutrition
Seems to be a super food. Pricey but low carb and looks good on paper for the meal plan. Feels more nutritious vs macadamia nuts which I like. I have switched to mostly eating Pili Nuts. I eat 100 to 150 g per day. Love to eat them right out of the freezer always.
Thanks Michael! We know pili nuts are a premium price, but feel confident that you are supporting fair trade and sustainable farming of the incredible pili nut. Happy to have you with us!