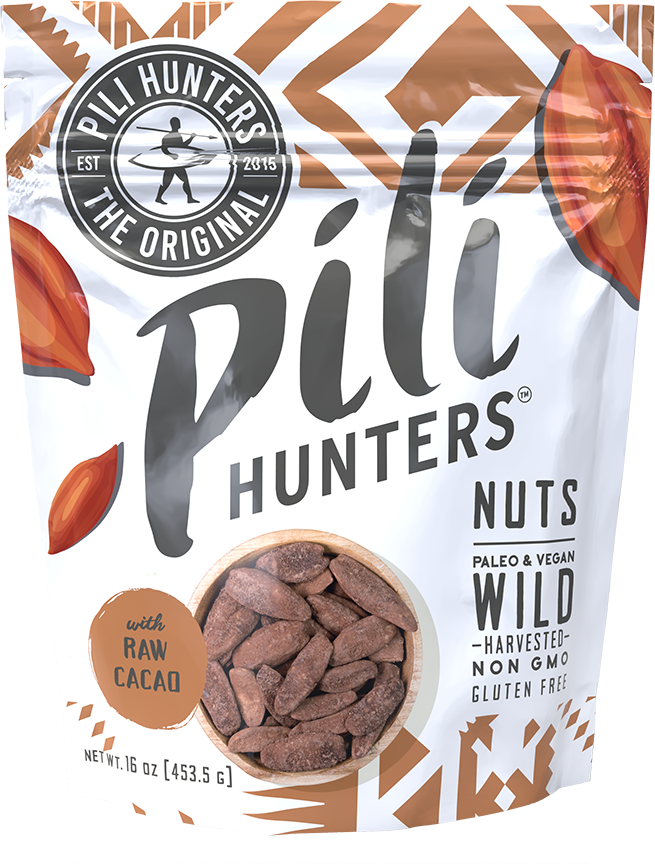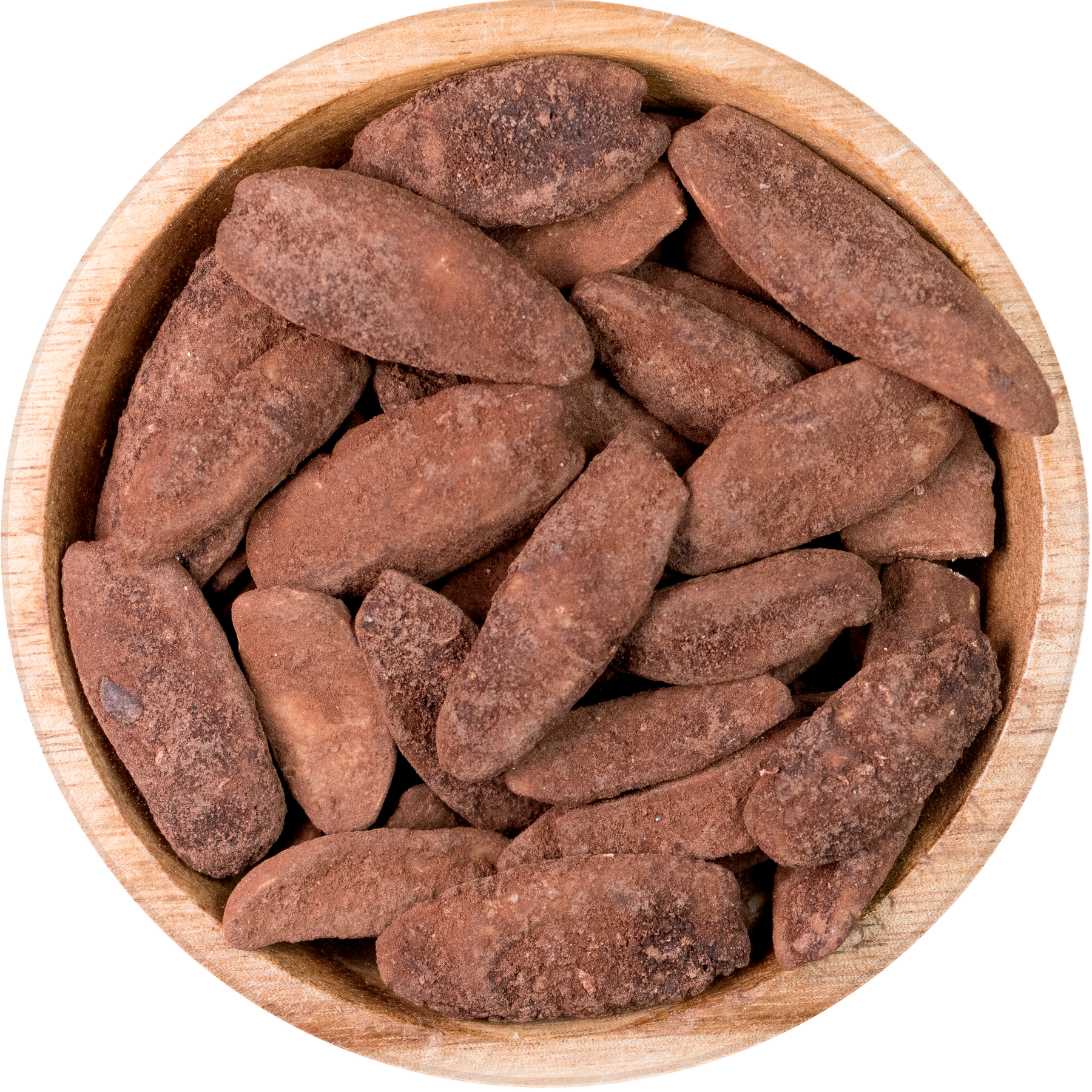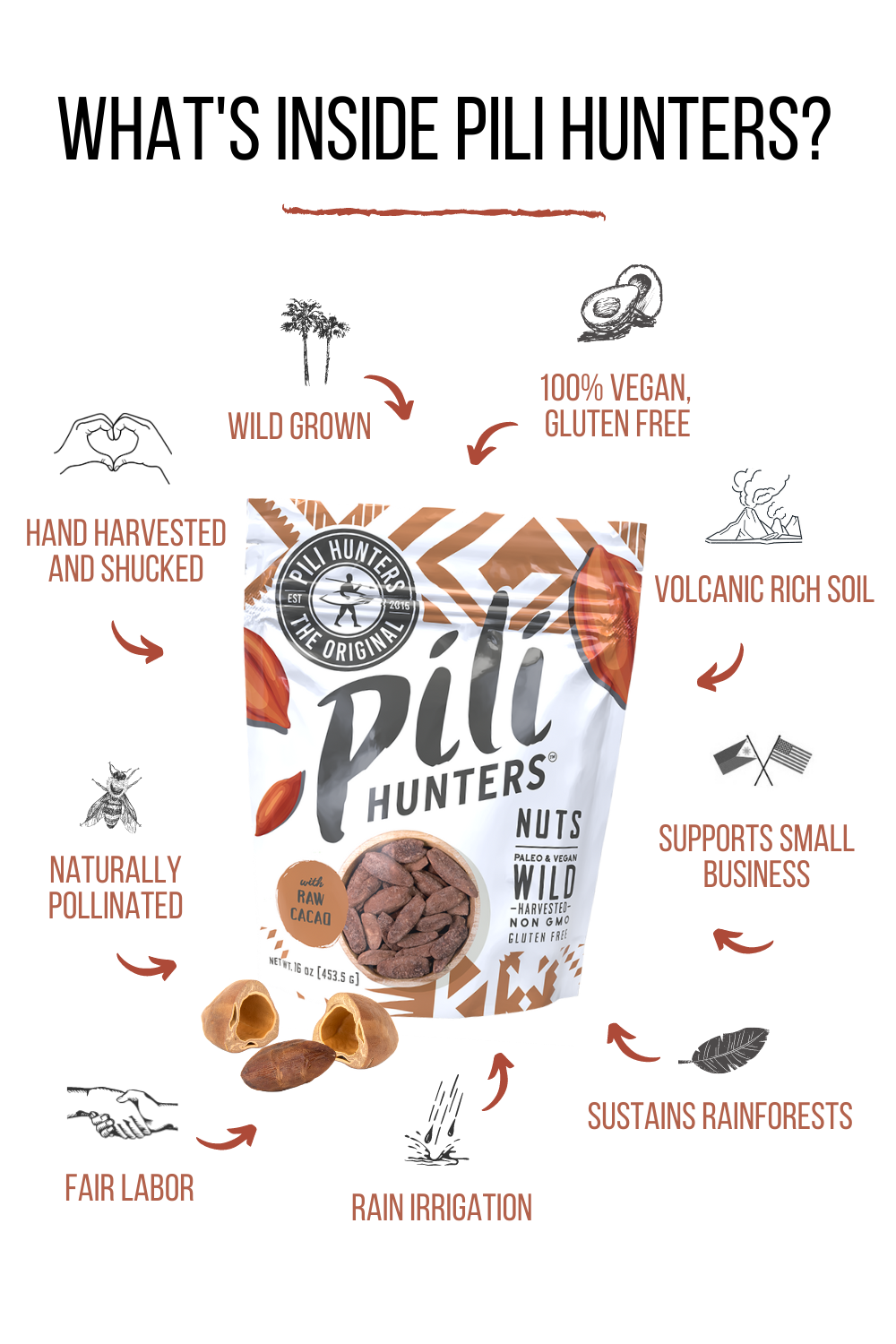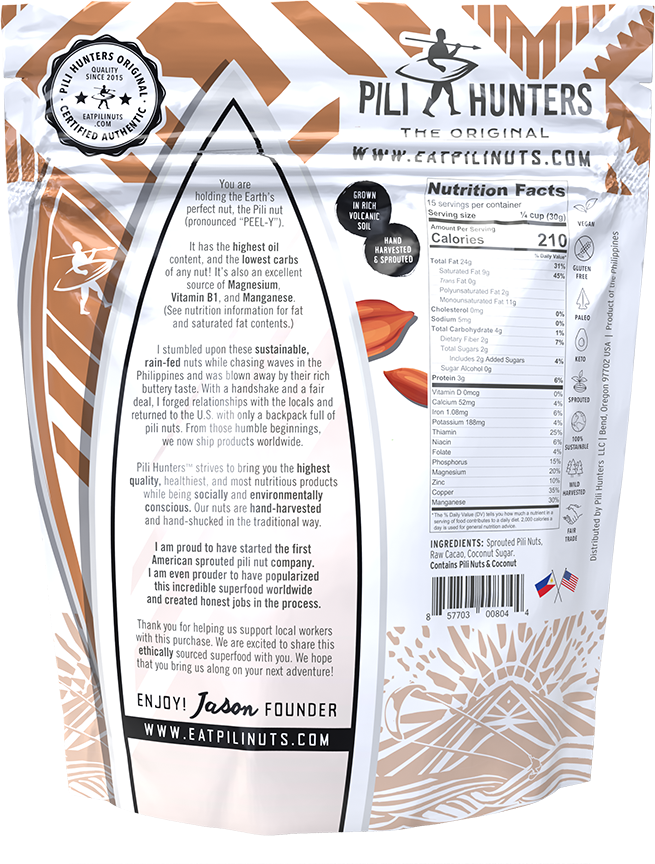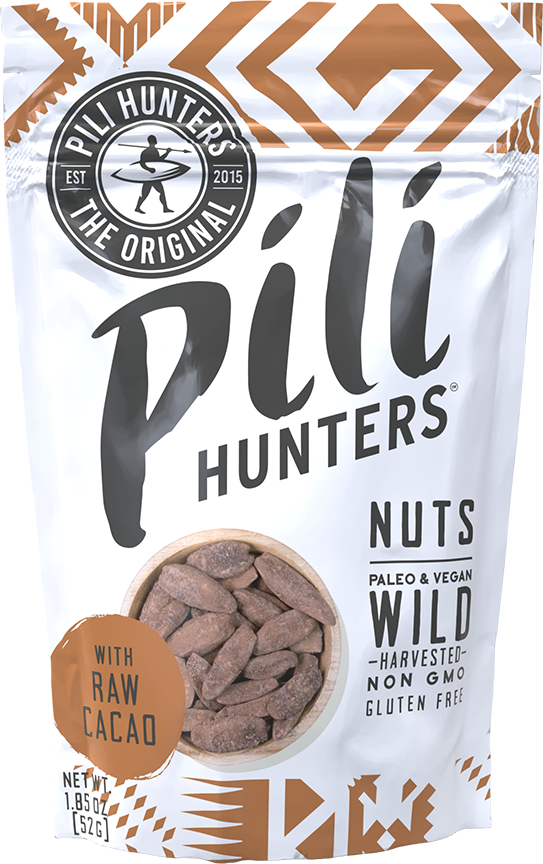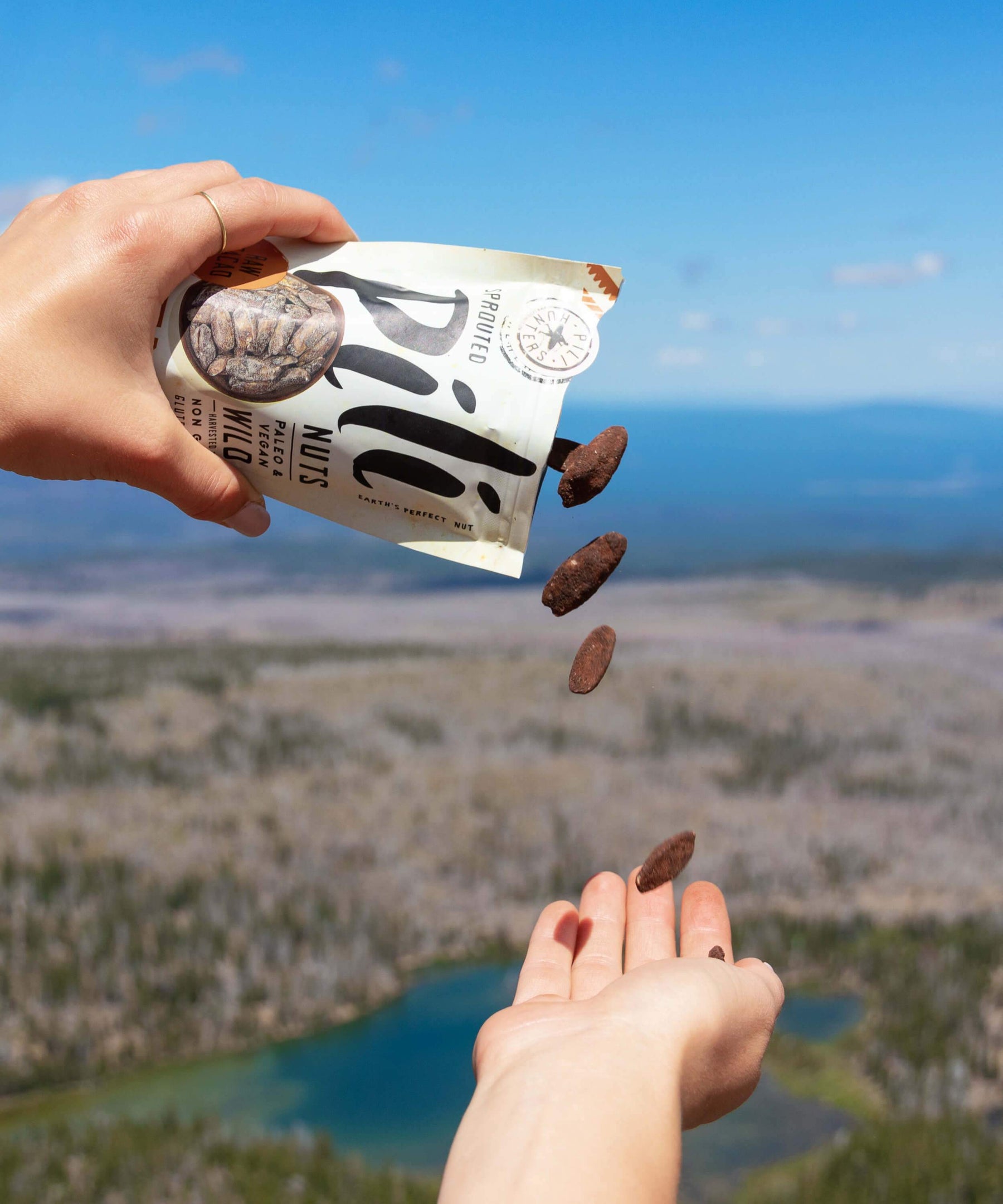 Raw Cacao & Organic Coconut Sugar
AS SEEN ON ABC's SHARK TANK
Buy More & Save! Mix & Match 1lb bags
Buy 2 Save 5%
Buy 3 Save 10%
Buy 4+ Save 15%
And Free Shipping On Orders $55+
What's to love about this flavor?
Buttery and tender pili nuts mix with a dusting of earthy raw cacao and organic coconut sugar to create a creamy chocolate experience unlike any other.
Raw cacao contains high levels of antioxidants, vitamins, minerals, and beneficial amino acids.
Perfect for paleo, gluten-free, dairy-free, and vegan diets.
Need some recipe ideas? Try these raw cacao pili nuts as a topping to a quick and healthy high-fat snack: ants-on-a-log.
Ingredients: Pili Nuts, Raw Cacao Powder, Coconut Sugar.
Pili Hunters - The World's Healthiest Nut
The Pili Nut (pronounced "pee-lee") is a high fat, low carb nut full of nutrition and an excellent source of Magnesium, Manganese, Vitamin B1, Phosphorous and more.
I originally stumbled on this incredible nut while chasing waves in the Philippines and was blown away by its rich, buttery flavor. After years of craving a balanced snack that sustained my energy and satisfied my hunger - I finally found the perfect one. Pili Hunters works hard to make our sustainable natural food products available to all, and is committed to giving back to the Filipino community that is so integral to our brand.
We hope you enjoy our pili nuts and that they find their place in whichever adventure or lifestyle you choose!
– Jason, Founder
HIGH FAT. LOW CARB. VEGAN. 100% SUSTAINABLE & SPROUTED.
Our Products Are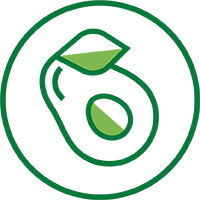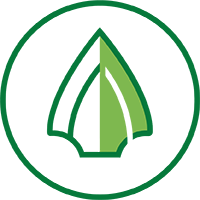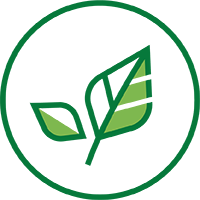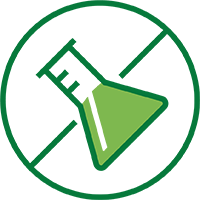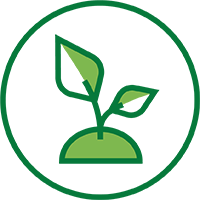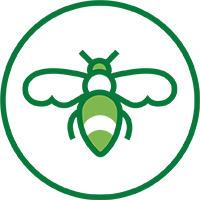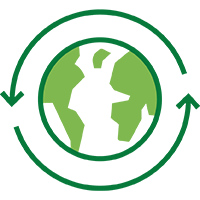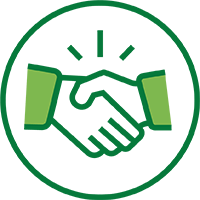 Love this flavor! It's my unguilty pleasure! That hint of chocolate is perfect to keep me from going to the unhealthy alternatives.
Yummy. It took care of my sweet tooth without loading me up with sugar.
Tasted really good. Not bitter at all.
These are just tasty little nuggets that I love to treat myself with.
Yum
Yum Yum Yum Yum Yum Yum Yum yummy!
My whole family loves them!