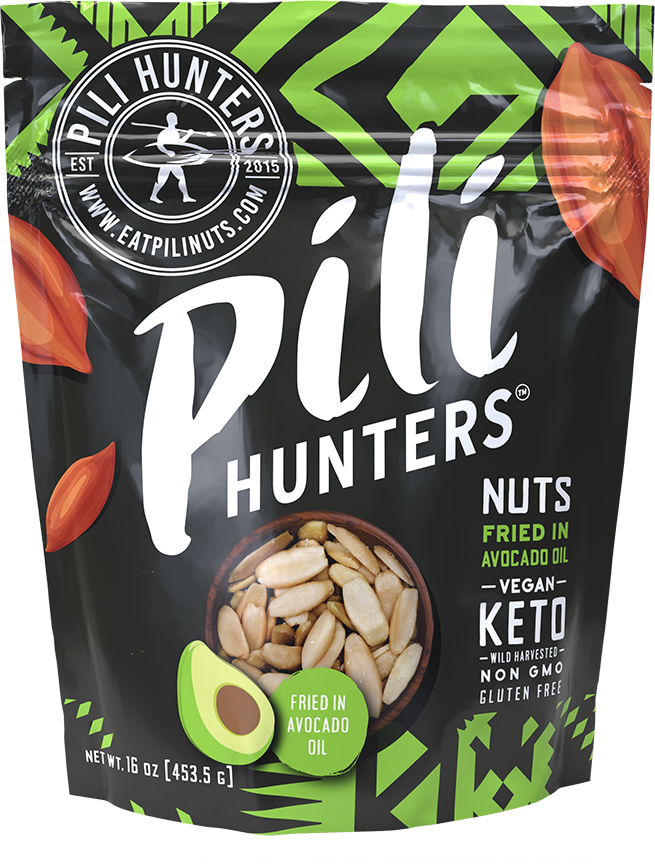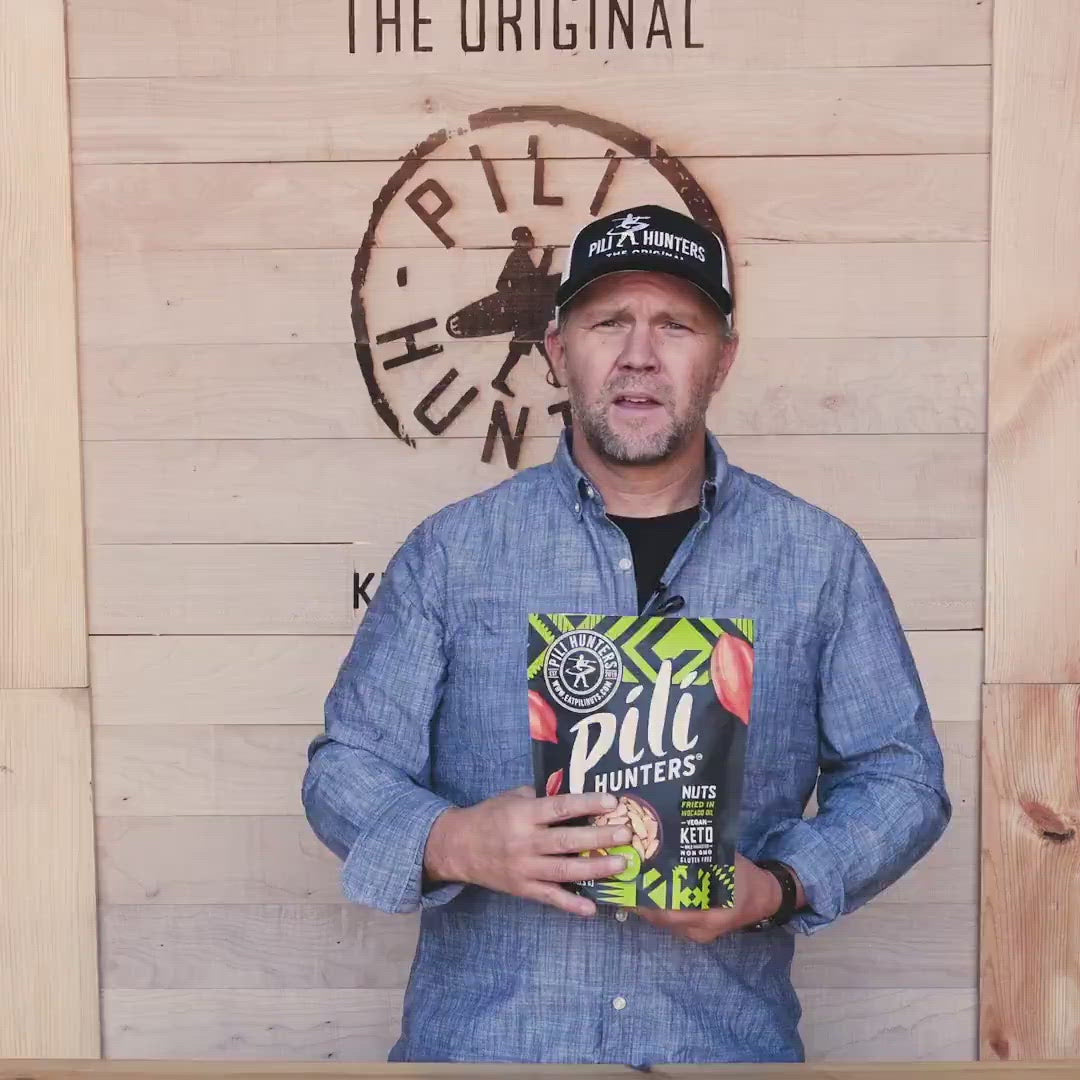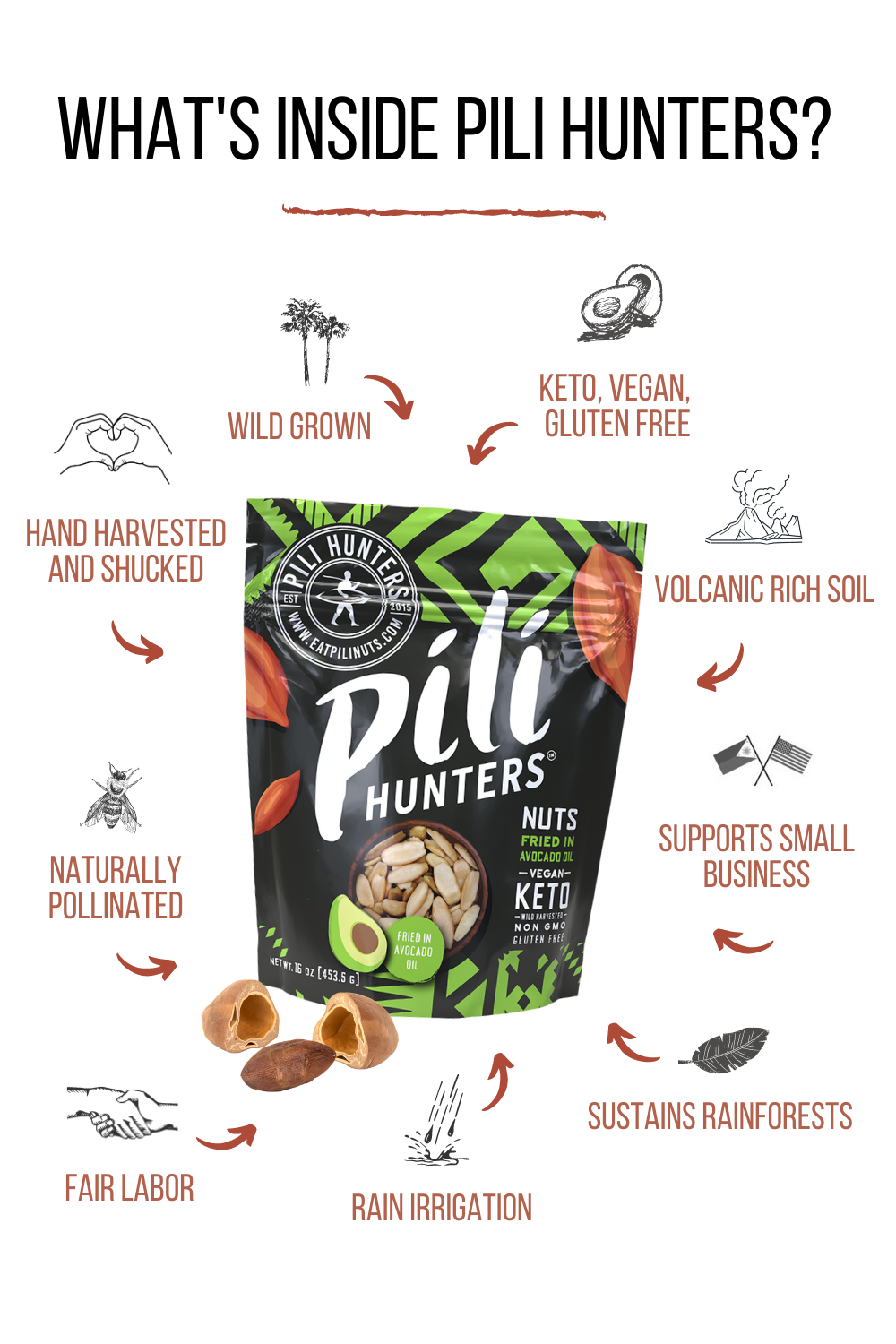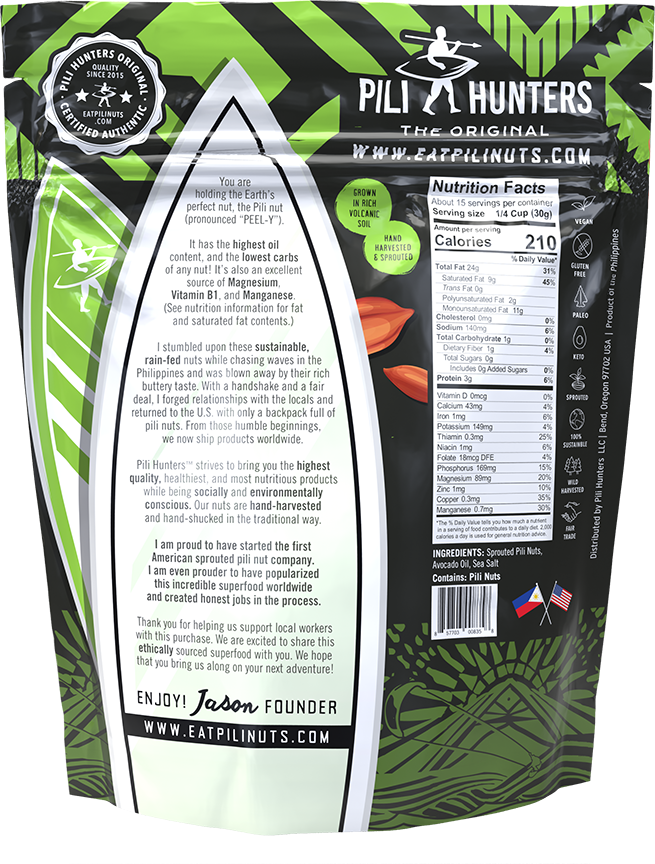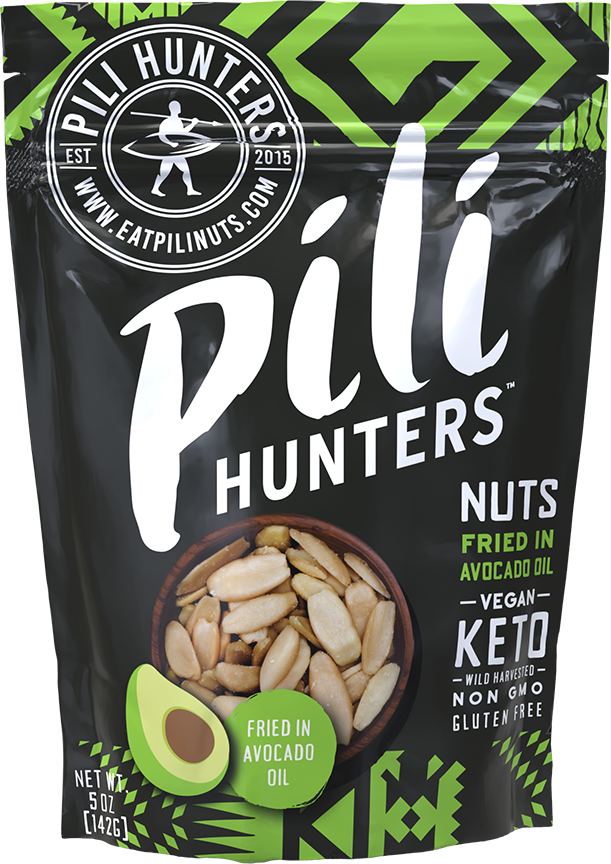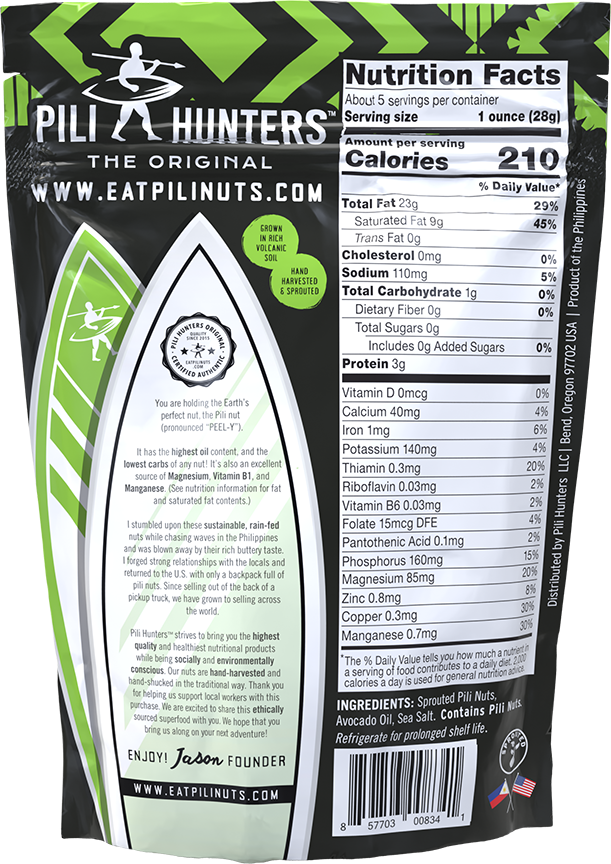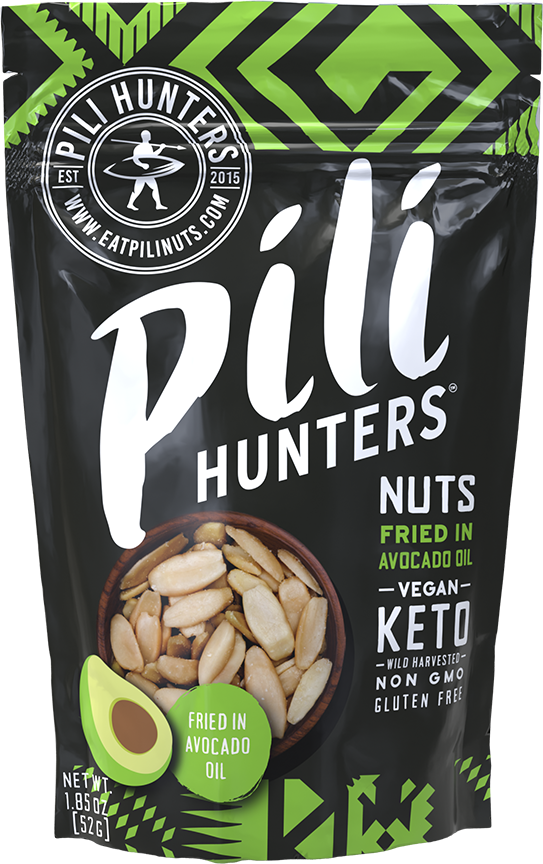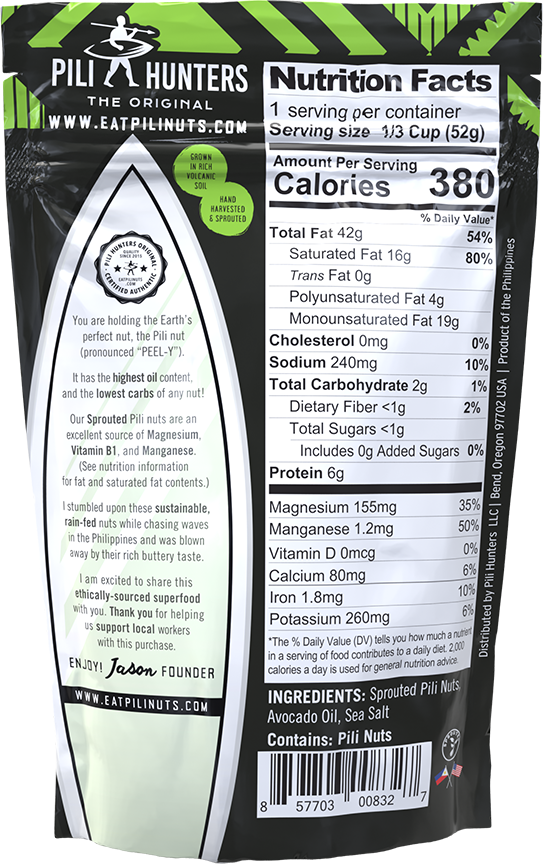 Healthy Fried In Avocado Oil KETO, VEGAN, PALEO
Buy More & Save! Mix & Match 1lb bags
Buy 2 Save 5%
Buy 3 Save 10%
Buy 4+ Save 15%
And Free Shipping On Orders $55+
What's to love about this flavor?
Pili Hunters' healthy spin on the Philippines' authentic fried pili nuts, created with Jason's first taste in mind. These wild-harvested, sprouted pili nuts are fried in avocado oil and lightly salted. Our most buttery, tender, melt-in-your-mouth experience. They have a unique nutty flavor, sometimes described as a cross between a pine nut and macadamia nut.
Pili Hunters are Earth's Perfect Nut. As the highest fat, lowest carbohydrate nut on the planet, pili nuts pack powerful nutrition from their energy density and variety of hard-to-find vitamins and minerals from rich volcanic soil. All Pili Hunters nuts are sprouted to maximize bioavailability, and are hand harvested and processed from wild stands of pili trees in the jungles of the Philippines.
Ingredients: Wild-Harvested Sprouted Pili Nuts, Avocado Oil, Salt.
Pili Hunters - The World's Healthiest Nut
The Pili Nut (pronounced "pee-lee") is a high fat, low carb nut full of nutrition and an excellent source of Magnesium, Manganese, Vitamin B1, Phosphorous and more.
I originally stumbled on this incredible nut while chasing waves in the Philippines and was blown away by its rich, buttery flavor. After years of craving a balanced snack that sustained my energy and satisfied my hunger - I finally found the perfect one. Pili Hunters works hard to make our sustainable natural food products available to all, and is committed to giving back to the Filipino community that is so integral to our brand.
We hope you enjoy our pili nuts and that they find their place in whichever adventure or lifestyle you choose!
– Jason, Founder
HIGH FAT. LOW CARB. VEGAN. 100% SUSTAINABLE & SPROUTED.
Our Products Are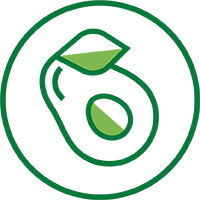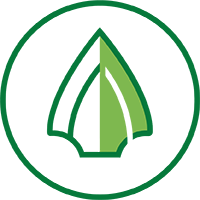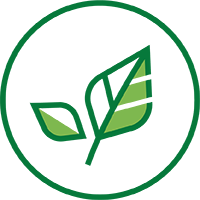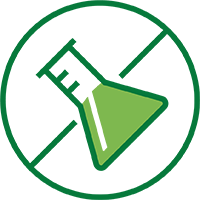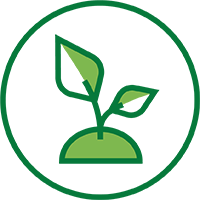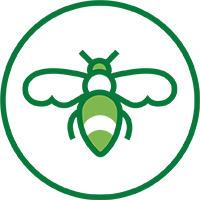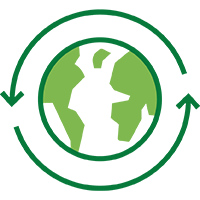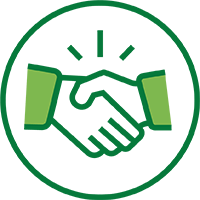 Too pricey but was a nice experience.
Best nuts ever! If you're doing keto it is your go to nut!!!!
I absolutely loved both flavors I got! I love the taste of the ones w/avocado oil, you can taste how healthy they are in a good way & if I had the money I'd be eating these every single day in large portions! I love this tasty snack, it could be mixed with other healthy snacks & would taste great. Someday when I can afford it I'm going to try the pill butter.
I put them on everything! So delicious!!!!