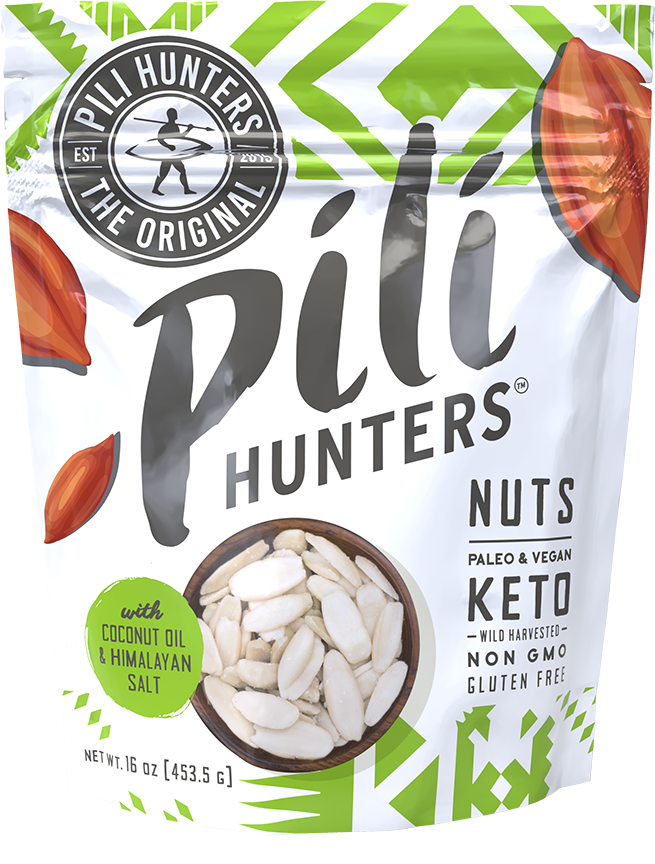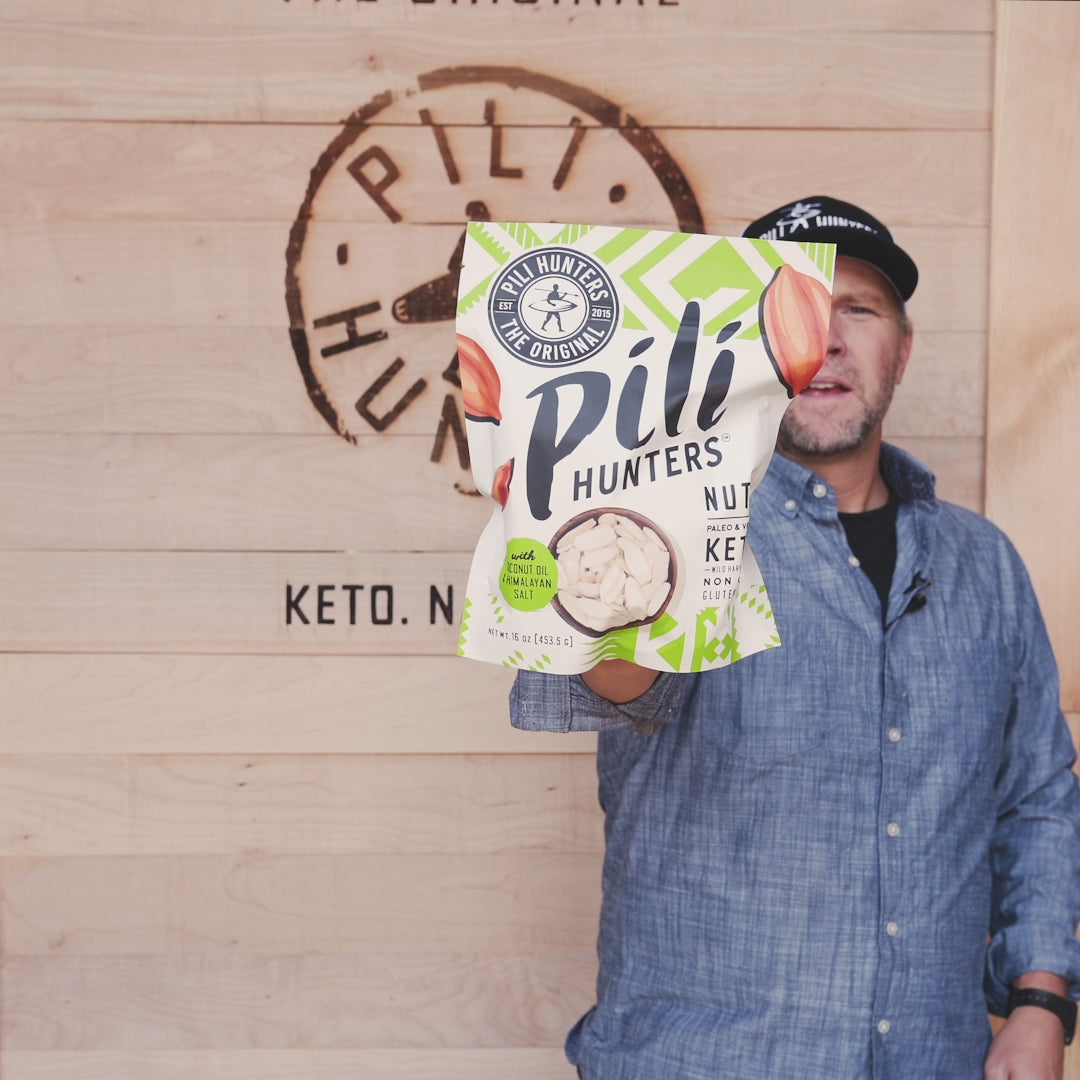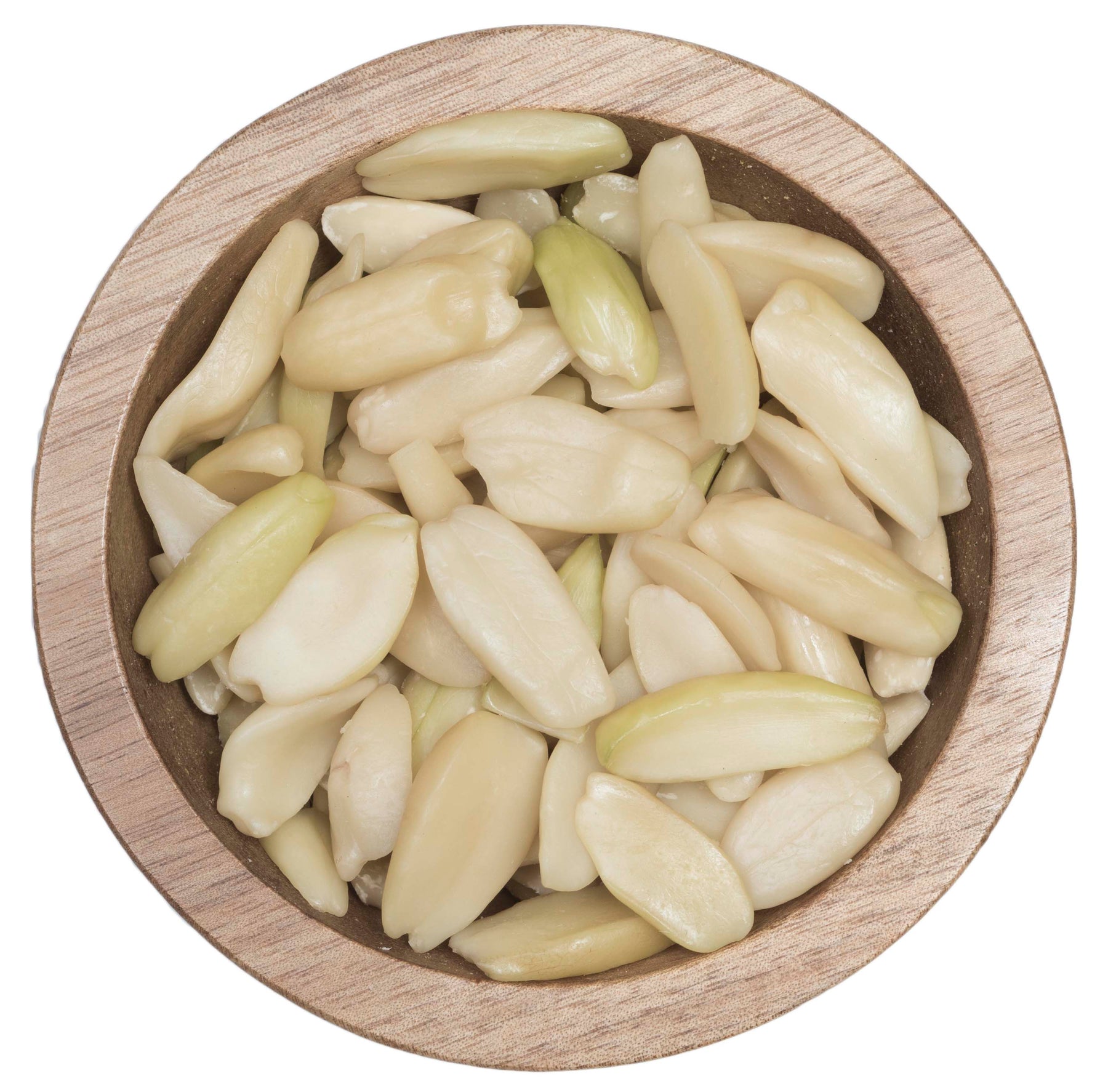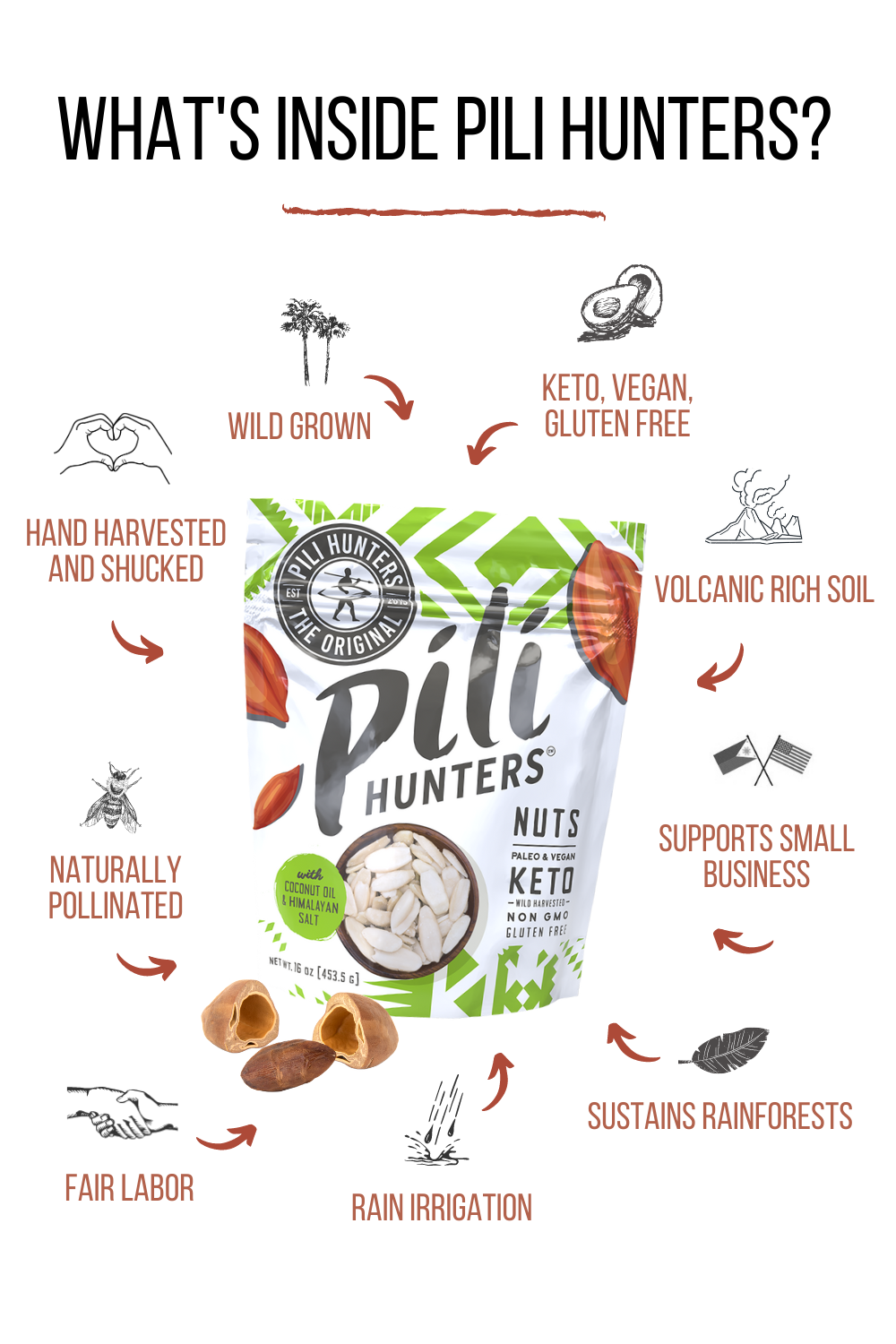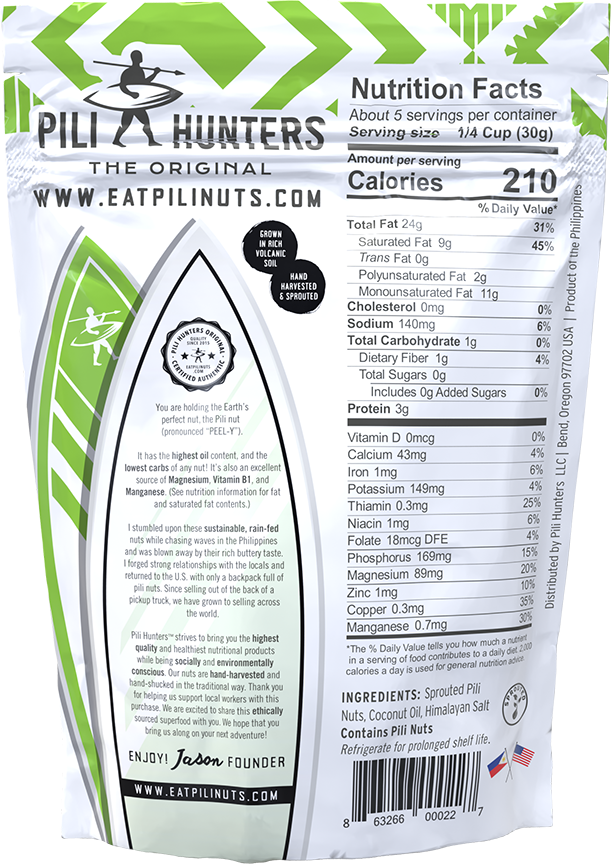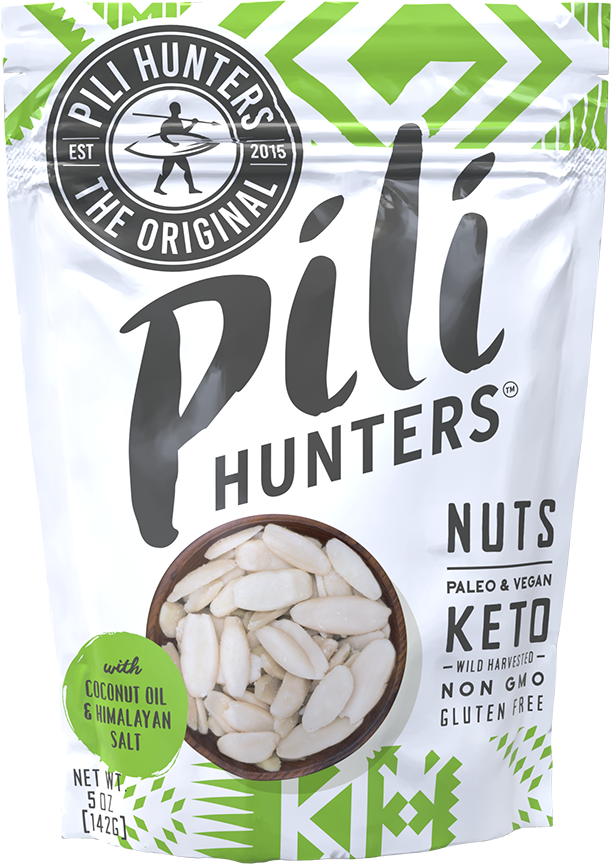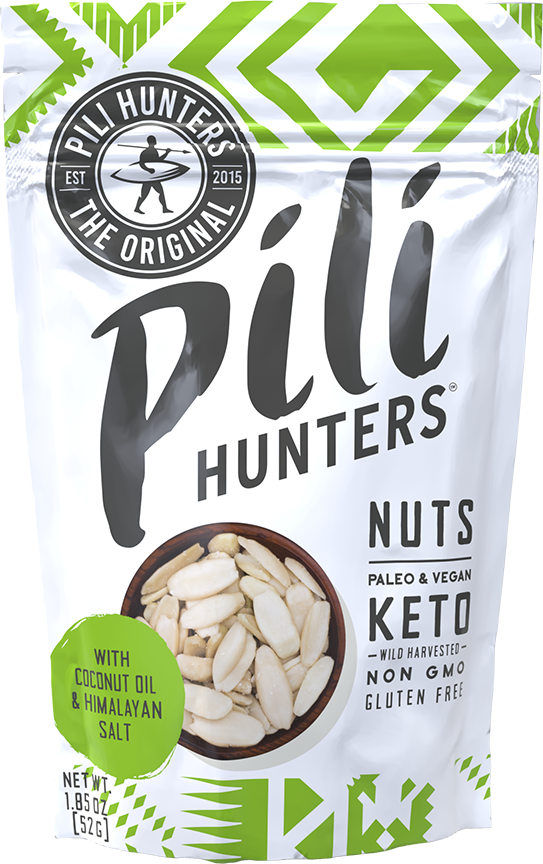 Organic Coconut Oil & Himalayan Salt
AS SEEN ON ABC's SHARK TANK
The Original savory flavor that started the pili nut craze in the keto community.
Buy More & Save! Mix & Match 1lb bags
Buy 2 Save 5%
Buy 3 Save 10%
Buy 4+ Save 15%
And Free Shipping On Orders $55+
What's to love about this flavor?
The flavor that made Pili Hunters famous. These wild-harvested, sprouted pili nuts are delightfully simple, with just three ingredients: wild-harvested sprouted pili nuts, organic unrefined extra virgin coconut oil and pink Himalayan salt.

Originally a recipe accident in 2015, this flavor became the best selling Pili Nut recipe ever! Pili Hunters are incredibly buttery and tender, a true melt in your mouth experience. They have a unique nutty flavor, sometimes described as a cross between a pine nut and macadamia nut. The fruity, tropical flavor of the organic, unrefined coconut oil combines with the perfect touch of pink Himalayan salt for an incredibly delicious and nutritious snack.

Pili Hunters are Earth's Perfect Nut. As the highest fat, lowest carbohydrate nut on the planet, pili nuts pack powerful nutrition from their energy density and variety of hard-to-find vitamins and minerals from rich volcanic soil. All Pili Hunters nuts are sprouted to maximize bioavailability, and are hand harvested and processed from wild stands of pili trees in the jungles of the Philippines.

Ingredients: Wild-Harvested Sprouted Pili Nuts, Organic Unrefined Extra Virgin Coconut Oil, Pink Himalayan Salt.
Pili Hunters - The World's Healthiest Nut
The Pili Nut (pronounced "pee-lee") is a high fat, low carb nut full of nutrition and an excellent source of Magnesium, Manganese, Vitamin B1, Phosphorous and more.
I originally stumbled on this incredible nut while chasing waves in the Philippines and was blown away by its rich, buttery flavor. After years of craving a balanced snack that sustained my energy and satisfied my hunger - I finally found the perfect one. Pili Hunters works hard to make our sustainable natural food products available to all, and is committed to giving back to the Filipino community that is so integral to our brand.
We hope you enjoy our pili nuts and that they find their place in whichever adventure or lifestyle you choose!
– Jason, Founder
HIGH FAT. LOW CARB. VEGAN. 100% SUSTAINABLE & SPROUTED.
Our Products Are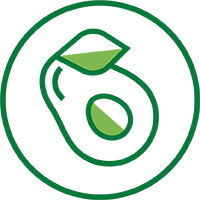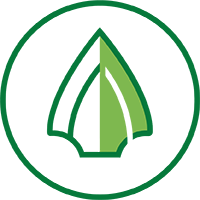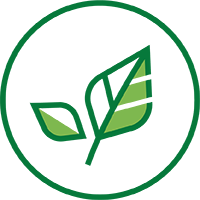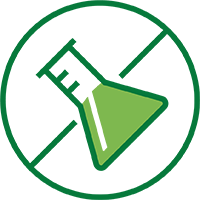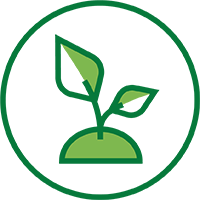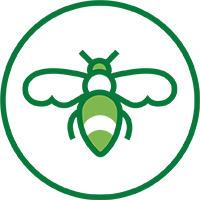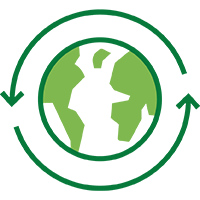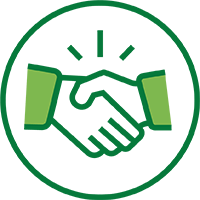 Good taste…and high fat content. Satisfying!
So good!!!! Will buy again and again
There hasn't been a package of any flavor pili nuts that I haven't loved.
So thankful for you guys to bring these special products to the public.
Thank you! We can never have a favorite flavor for too long before another one steals our hearts!
Excellent!
Honestly I was shocked when I tried these, they are the best tasting nuts I have ever eaten. I will make sure I alwayse have some of these around in the future.
Thank you for the review! We are so excited to hear that you love Pili Hunters!